Woocommerce website developed to Sell Festival Fire Crackers Online.
Category
 Website eCommerce,
Internet Marketing,
Security Maintenace,
Hosting,
Online Order Managment
Client
Sri Maha Fancy Crackers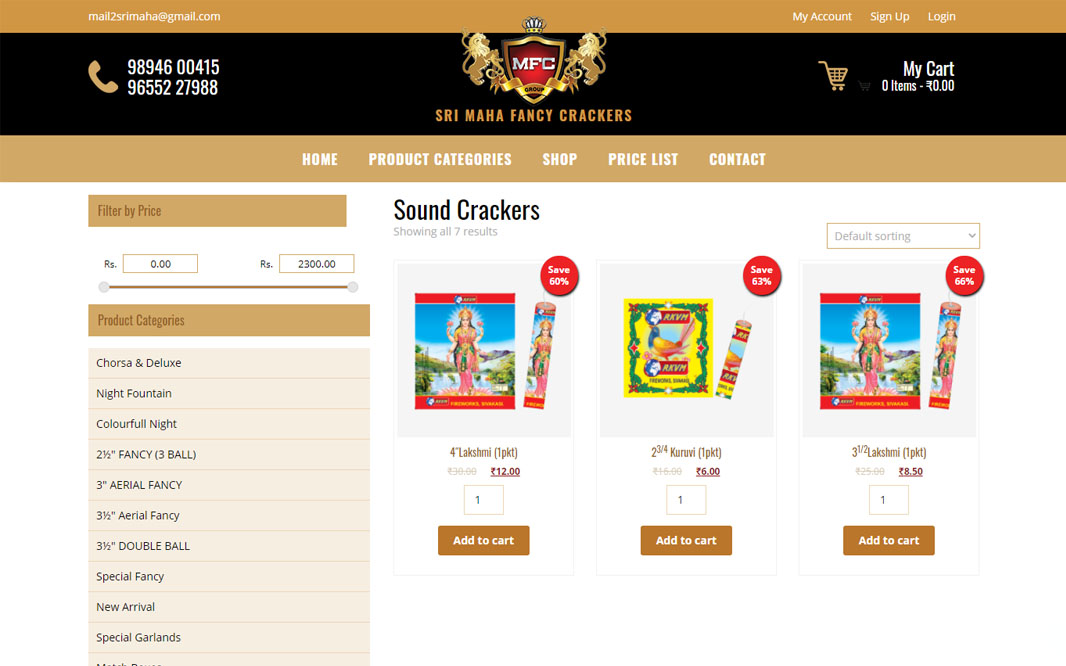 Sri Maha Fancy Crackers is a Sivakasi based Crackers selling Retail & Wholesale Shop. We are managing their online presence and digital marketing.
+ Brand Development
+ UX/UI Design
+ Front-end Development
+ Copywriting
+ Shopify Development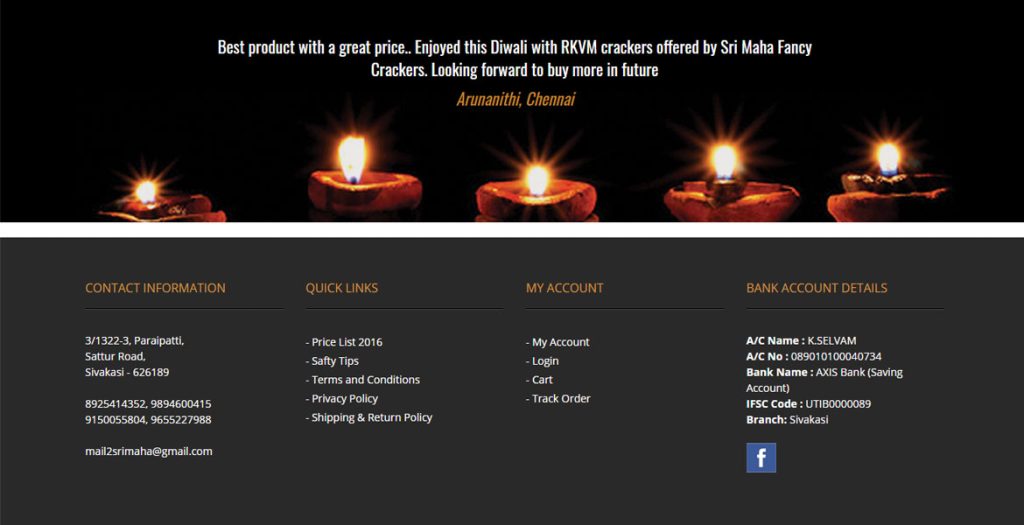 Visual and typograpy
hierarchy
Visual hierarchy is the principle of arranging elements to show their order of importance.Designers
structure visual characteristics—e.g., menu icons—so users can understand information easily.By
laying out elements logically and strategically, designers influence users' perceptions and guide
them to desired actions. Users notice larger elements more easily can convert. Body                      Open Sans
Body                      Open Sans
Heading,h1 tag    Open Sans
Heading h2 tag   Open Sans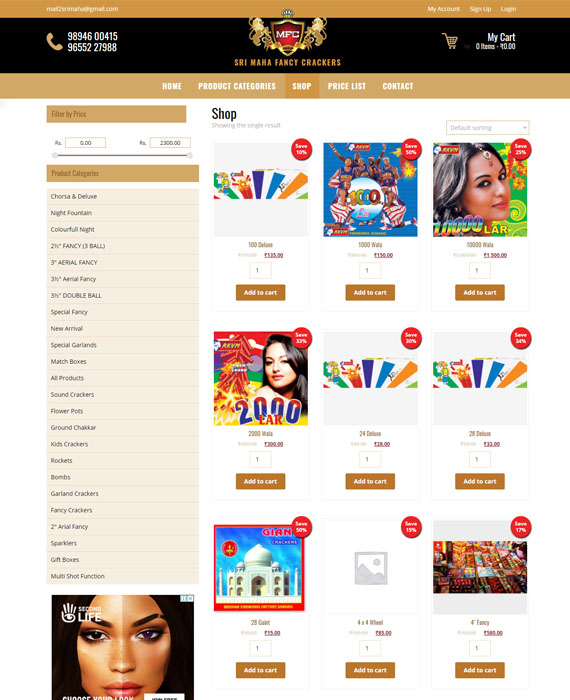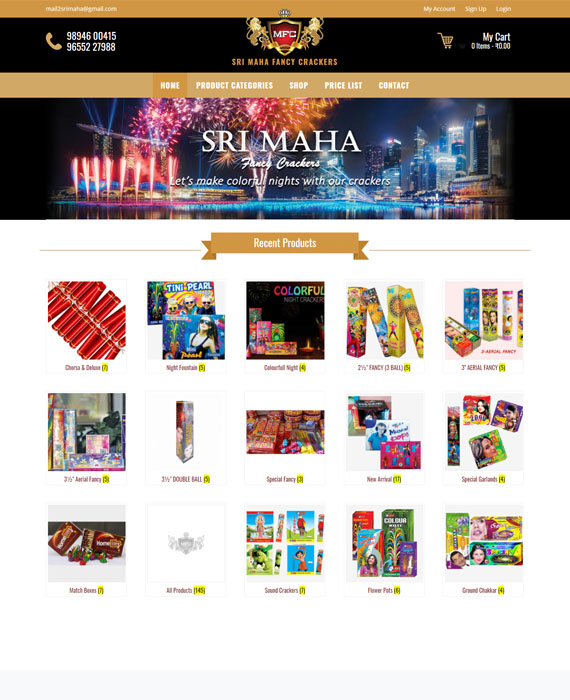 After launch, brand interaction across all social channels increased. Ranked top on organic search results, Online Sale Increased quickly.