Risk Management Company From London, UK.
Category
 Website Digital Design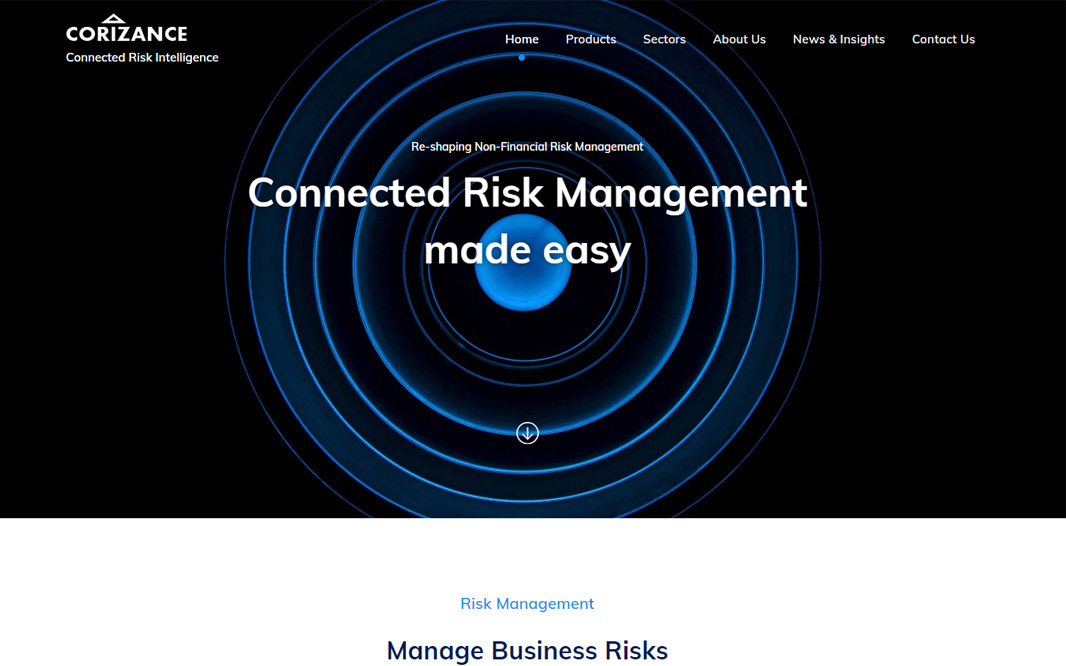 A branded Business platform
that moves at the
speed of culture.
We're a young and talented group of entrepreneurs, engineers and advisors with a vision and idea designed to contribute towards a business world with manageable risks.
+ Brand Development
+ UX/UI Design
+ Front-end Development
+ Copywriting
+ Shopify Development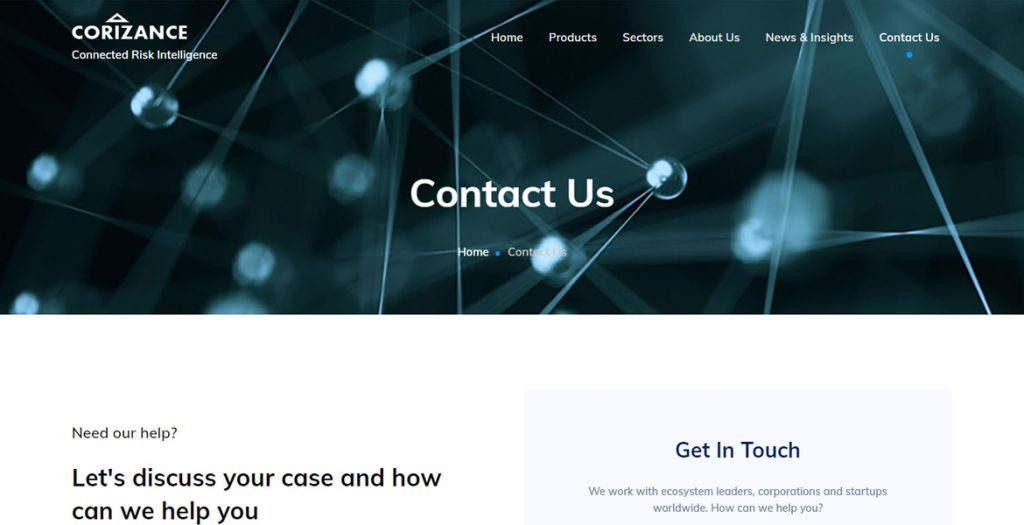 Visual and typograpy
hierarchy
Visual hierarchy is the principle of arranging elements to show their order of importance.Designers
structure visual characteristics—e.g., menu icons—so users can understand information easily.By
laying out elements logically and strategically, designers influence users' perceptions and guide
them to desired actions. Users notice larger elements more easily can convert. Body                         This is Text Message
Body                         Medium Typography
Heading,h1 tag       Muli",sans-serif
Heading h2 tag      Muli",sans-serif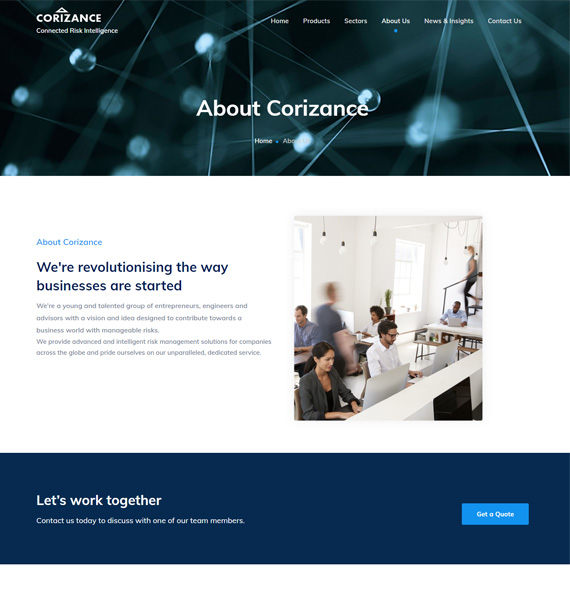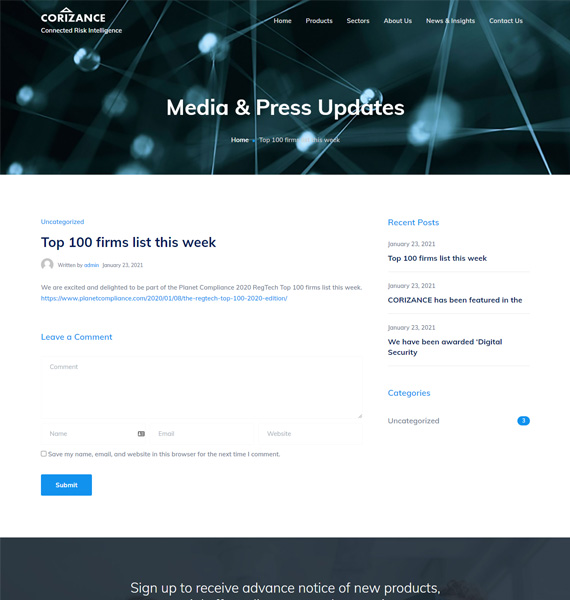 Manage Business Risks Connectedly, Reduce Disruptions and Losses with CORIZANCE award winning Connected Risk Management Platform